We admit it… We love print.
And we love to be the trusted partner on your project; from concept to distribution.
Retaining us allows you to tap into our decades of experience in the world of fine printing, top-notch binding and professional design. Our team brings know-how from over 9000 print projects to your publishing venture, spanning three decades and three continents.
---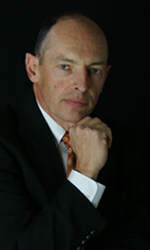 Rinck J. Heule
PRINCIPAL | EMAIL
I have designed, engineered, and managed a wide range of print projects since 1984. My entire career has been in printing. I worked for three years in sales at a commercial printing company.  I was the founder and president of PrintSystems Inc., DBA HeuleGordon, Inc. from 1984-2010. The firm was one of the largest and most successful print management and design companies in Michigan, serving clients for over 25 years. PSI/HG's in-house design studio earned several prestigious design awards. In 2010, my partner Jason Gordon and I sold the company to InerWorkingsTM (NASDAQ: INWK) a $1B global brand management company. They made an offer we could not refuse! While serving corporate clients for InerWorkings, it became clear that I missed the creative challenges, both in design and engineering, of specialty deluxe coffee table books. ArtBookPrinting.com embodies my vision of a boutique studio specialized in the design and production of coffee table books and catalogs of unparalleled quality. Since my first print procurement journey to Hong Kong in 1992, I have built and nurtured strong partnerships with the finest print production facilities in East Asia.  Whether printed in the USA or abroad, ArtBookPrinting.com takes care of all logistics on behalf of the clients. As of 2020, ArtBookPrinting.com served clients in 31 states from coast to coast, in Europe and Africa. I am at Expert Level in Adobe InDesign®. I am proficient in Photoshop® and Illustrator® My wife Marianna is a highly accomplished soft pastel artist. We live with a dog and four horses on a country estate north of Grand Rapids, MI. I am an avid equestrian and runner.
Books by Rinck Heule:
Light, Glorious Light – The Art of Gil Dellinger  2006
The Art of Producing an Art  Book I 2011
The Art of Producing an Art  Book II 2016
---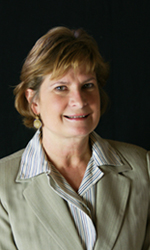 Melissa Goggins
PRODUCTION MANAGER | EMAIL
My career in printing spans three decades. I worked at Eerdmans Printing prior to joining the HeuleGordon, Inc. team as a production manager. InerWorkings employed me after the firm was sold. I specialize in the management of diverse and complex projects from pre-press to production and logistics.
I know business is all about making money but it is almost more important to me that the clients are taken care of and 100% happy. Putting ink on paper is only a small component of the ArtBookPrinting experience. I will take care of all the details so the client experience is smooth, worry-free, and joyful.
I live in rural Michigan with my husband Dan, a printer and photographer.
---
Colleen Miller
I have worked with the team since 2008. I am a wife and mom of two boys first. But I am also at an expert level in the Adobe Creative Suite®