Books produced by artbookprinting.com are printed on a premium grade archival-quality coated paper (matte or gloss). This paper is designed to carry a heavy load of ink for the best possible reproduction of art in vivid colors. Miniscule dots of ink remain nice and round and lay on top of the smooth coated surface; they do not soak into the paper, where they would become uneven and dull.
Textbooks, on the other hand, are printed on uncoated paper. Free of glare, this soft surface is designed to be easy on the eyes for prolonged reading of small type.
But, what if you need both?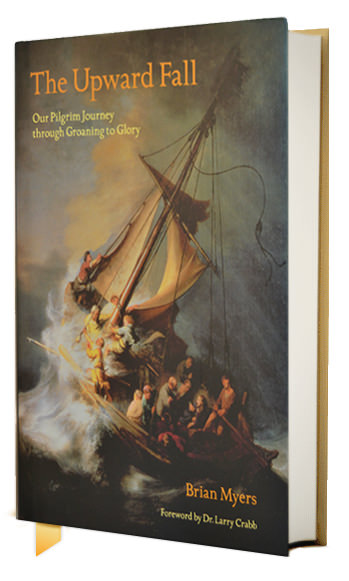 This was the dilemma facing Brian Meyers. His 216 page book, The Upward Fall (Dawson Press, 2013), features reproductions of classic masterpieces sprinkled among a thought-provoking spiritual exposé.
Because of the large number of images, so-called tip-ins (coated sheets tipped in the binding between uncoated sections) was not an option.
In search of the best solution, we printed a full eight-page section on a variety of both coated and uncoated papers. This expensive testing is called wet proofing. Cougar Opaque®, made by Domtar seemed the best solution. However, this paper proved impractical and cost-prohibitive for our plant in Shenzhen, China.
After considerable investment in the wet proofs, Brian was left to ponder a heart-rendering decision. Should he compromise the images for readability? Or should he tax his readers' eyes but provide them with optimum color?
As time was running out, long-standing client Chanel™ placed the order for its Spring catalog. Literally shrouded in secrecy from design through print and bindery (large curtains are hung around the printing press and all spoilage is accounted for), few people are in the know about this work. The buzz was that Chanel's art director, departing from tradition, had decided on an ultra-bright, hard surface, uncoated paper for this catalog. This paper was especially made for the world-renowned fashion powerhouse. Mr. Eric Wei, ArtBookPrinting's account manager at the plant, who also handles Chanel™, successfully arranged for us to tack our paper order onto the order for Chanel™. The result? A no-glare surface ideal for The Upward Fall: paper that makes it easier for the reader to absorb challenging text, accompanied by images that are very true to color because of limited absorption of our color dots!
Other Features that make this book an unusual project for artbookprinting.com:
Round back ¾ binding
Ribbon marker
Audio CD built into the back cover
To obtain a copy of this book, please visit: https://www.theupwardfall.com