As an art book printer, it is a great honor when prestigious organizations recognize us for exceptional work. Out of respect for our clients, we do not submit work we have done for them for design and print awards. However, when our clients walk away with top honors at publisher events and trade shows we love to share their success.
When clients tell us (…and others!) that we are the Best Art Book Printing Service
With all the joyful benefits I receive daily as an art book printer, there is no greater award we can get than when I receive an email like this from Los Angeles-based artist America Martin:
"Hello magical book makers!!
The long awaited books have come
they are just lovely
thank you SO MUCH
for all of your teams attention to detail
for your care
and patience
dealing with wild
passionate
and eccentric artist and company
i continue to refer people to you and your company
i wish you all the best as this year closes
and beautiful wishes
of the new year
and no more storms
big best"
America
Thank you America Martin and Lisa Bechtold and THANK YOU for the signed lithograph. It will have a special place in my office forever. Purchase America Martin art book at this web store
Awards and Rewards!
Here are some of our clients design and printing awards our books have earned with our art book printer services. Bone Creek Museum of Agrarian Art received top honors in the Mountain-Plains Museum Association in the books and exhibition catalogues category for Dale Nichols: Transcending Regionalism. This coffee table book was written by the museum's curator, Amanda Mobley Guenther, and designed and printed at Art Book Printing .com. The Curve Report is not so much an art book, but in all aspects worthy of a spot on the coffee table! It is designed and produced by Archrival, one of the country's most prominent youth marketing agencies. This complex project won a gold Addy award at the state level (Nebraska). We worked with Sarah Yost, Head of Workflow at Archrival and designer Zach Ubbelohde, who also worked with us in the pressroom. One of our partners in Asia submitted On Campaign in the Age of Napoleon, one in a series of the books designed and produced at Art Book Printing .com for a print technical award at the Asia Print Awards and earned first place in hard cover book categories. Not all coffee table books winning design and printing awards are oversize museum publications. A wonderful small book called Art & Inspiration, published by The Souther Group and designed and produced here at artbookprinting.com, was a finalist in the 2014 National Indie Excellence Awards. ("Your book truly embodies the excellence that this award was created to celebrate, and we salute you and your fine work."). But it does not stop here! Art & Inspiration also was a category finalist in the 2014 Eric Hoffer Book Awards.
Financial success with an art book is also a coveted reward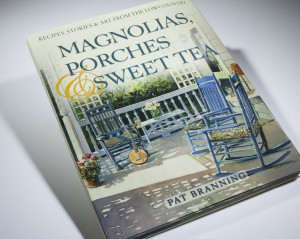 Of course, it is great when our clients have financial success due to our art book printing service.  Andrew Branning of Branning Publishing shared some exciting news with us. Magnolias, Porches and Sweet Tea was picked up by Cracker Barrel Stores which resulted in a wonderful reprint order. Congratulations, Andrew!
These design and printing awards and the financial success is a wonderful feeling for everyone involved! If you submit books for recognition, please let us know. Are you ready for your own success story?
Click here for a no-obligation quotation and samples. Like us on Facebook.